Author's papers, acquired by the Harry Ransom Center in Texas, include a photograph that formed the basis of one of the scenes in The English Patient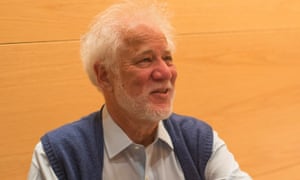 An image of a drunken Oxford party that Michael Ondaatje clipped from a magazine and stuck into a notebook would, years later, inspire a scene in The English Patient, according to the novelist's archives, which have just been acquired by the Harry Ransom Center at the University of Texas at Austin.
Ondaatje, in an interview with the Center's director Stephen Ennis, said he writes around four drafts of a book by hand before moving it on to a typewriter or computer and then "reworking it, printing it out, rewriting it by hand".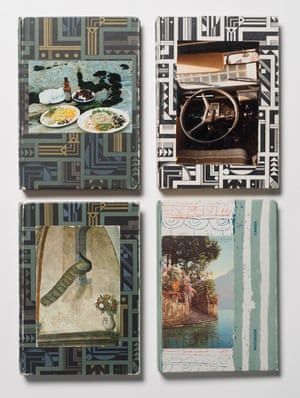 He added: "During those early stages of handwriting the novels, I sometimes need a few visual breaks along the way. I might stick in someone's poem fragment, just a few lines, or perhaps a stray visual image of a party at Oxford where quite a few are drunk that I came across in a magazine. There might be perhaps some subliminal influence."
The Sri Lanka-born, Canadian writer said that particular photo inspired part of the book that was later rewritten as a scene where titular character László de Almásy imagines meeting his love interest, Katharine Clifton, when she was young, "long before he actually met her". Ondaatje said: "When I came upon that long-ago notebook years later — that was the first time I realised and recognised its influence on a scene in The English Patient."
Running to more than 90 boxes, Ondaatje's archives include the dozens of handwritten notebooks that he uses to write his novels, his hard-to-decipher handwriting peppered with images he has inserted into the pages as he writes. Heavily annotated drafts and notebooks for works including The English Patient, along with novels such as his latest, 2011's The Cat's Table, have been collected, along with drafts for his poetry collections and correspondence with authors including Alice Munro, Margaret Atwood and John Berger.
His papers also include address books, calendars, photographs, speeches, scripts, as well as correspondence with actors Juliette Binoche, Willem Dafoe, Ralph Fiennes and Kristin Scott Thomas about the film of The English Patient.
Ennis called Ondaatje a "master stylist" in both poetry and prose. "Displaced by history, the inhabitants of [his] novels often find their most stable home in language".
Ondaatje, whose next novel – Warlight, following two siblings in the aftermath of the blitz – was announced this week, said that his notebooks each reflect a specific stage in the making of his novels. "I always enjoy the look of these handwritten books more than a typed manuscript. Ideally I would like to publish a novel that way, but my handwriting is terrible, unreadable, even to me sometimes," he told Ennis.
Read the rest of this article via
https://www.theguardian.com/books/2017/sep/25/michael-ondaatje-opens-archive-to-reveal-his-writing-methods